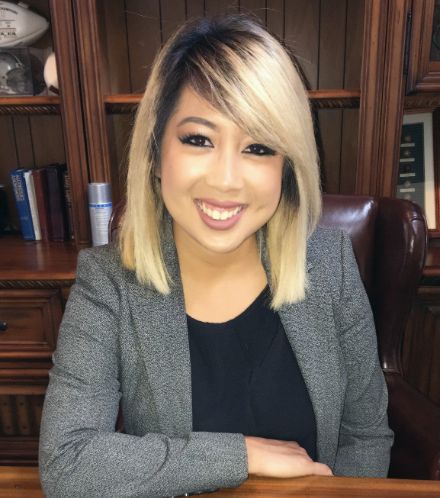 Lily Ha, M.A., LMFT
One of the most important features of life is conversation. Through conversation we form and reform our life experiences; we create and recreate our meanings and understandings; and we construct our realities and ourselves. When possibility is enhanced… we can take the necessary action to address what concerns or troubles us… and accomplish what we want.
— Harlene Anderson
The above quote from a respected colleague is the foundation that influences my clinical practice as a professional.  Through my experience, I have to come to learn that counseling is most beneficial when possibilities of hope, healing, and action are developed through meaningful conversations.  I see that my role as a therapist is to help patients to explore their life's narratives such that it enables them to explore new alternatives in order to develop new meaning in theirs lives.
My primary focus in private practice is individuals and couples dealing with a variety of relationship issues, including but not limited to: infidelity, domestic violence, and trauma.  I plan to achieve, through meaningful conversation, the healing of such wounds. In other words, enabling these couples to heal from their hurt and pain and transition to a healthier stage in their relationship. A major focus of my clinical work includes working with clients dealing with life transitions (i.e.  starting college, changing residences or careers, or grieving the loss of a relationship).  The emotional rollercoaster of life transitions can be impactful and navigating away can be tough to manage. We may perceive life transitions to be inherently difficult, but the reality is most life transitions, like other life stresses, can be manageable depending on how you view them.  Through meaningful conversation, I can help clients to gain a different perspective of their life transitions: to help clients realize they have the power to decide how much of an impact the life transition will have on their life; to help clients realize that with each transition old memories are not to be forgotten; and finally to help clients realize that with each transition there is always the exciting prospect of new, lasting memories to be made. Ultimately, it is my passion to meet you where you are at and through meaningful conversation get you where you want to be in your life.
Lily Ha is a Licensed Marriage and Family Therapist (#202496) in Texas. She completed her Masters in Marriage and Family Therapy at St. Mary's University in San Antonio, Texas and also completed her doctoral coursework in Marriage and Family Therapy at St. Mary's University. Currently, she is a doctoral candidate and her dissertation is focused on the experiences of second generation Vietnamese Americans and their families.
Lily has completed an Emotion Focused Therapy externship and a received her certificate of completion for International Collaborative Practices from the Houston Galveston Institute in Houston, Texas.  She is a trained facilitator in the Twogether in Texas curriculum for couples looking to enhance skills and seeking premarital counseling and is a certified facilitator of Prepare/Enrich, the most widely used and validated premarital assessment and training program. Finally, she is EMDR trained for work with trauma and recovery.