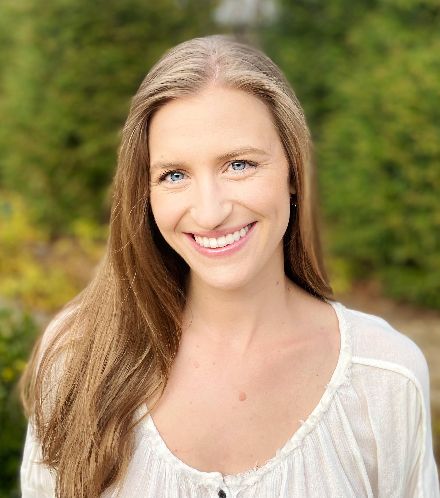 Lexi Sorbara, M.A., LMFT-Associate
I believe everyone is an artist, has a story worth telling, and deserves to be heard. As an art therapist, I observe unique patterns and themes in the art process with each of my clients to help fuel self-reflection and increase self-awareness. It is also my belief (and backed by research) that the therapeutic relationship is the top priority. The therapy room and artwork can act as a container to hold space for fear, hopes, and desires. In this way, cultivating reciprocal trust, collaboration, and openness are pivotal to creating a space to safely practice tools and express emotions freely. As a Licensed Marriage and Family Therapist-Associate (LMFT-A) and Provisional Art Therapist (ATR-P), I use the process of art with clients and a mind-body connection to cultivate positive change and growth. Art is a dynamic and tangible tool that allows for self-expression, freedom to make mistakes, and acts as an extension of the self. With this newfound awareness and openness, clients begin to shift their narrative to a story of resiliency, self-compassion, and confidence to be the best version of themselves.
I practice mainly using attachment-based Narrative Therapy and Solution-Focused Therapy. This means that I believe the language we use shapes the story we tell ourselves and, in turn, how we relate to others. In the therapeutic process, I take into account the whole person and view each of my clients from a culturally sensitive and trauma-informed lens. I hold the assumption that everyone has been impacted by past events, experiences, and emotions which shaped the person they have become. Trauma can leave us with wounded inner parts of ourselves that need healing. As a Certified Yoga Teacher (CYT-200), I utilize mindfulness-based and breath practices to help inform clients where they hold their emotions and help them move through it. I am also an EMDR (Eye Movement Desensitization and Reprocessing) trained therapist, which is a tool to help resolve traumatic memories and the negative beliefs about oneself. Through collaboration with the client, we seek to determine patterns of what is working and what no longer serves them in their day-to-day lives.
Lexi Sorbara received her Bachelor of Arts degree in Arts Management with a focus in non-profits with a double minor in Spanish and Studio Art from the College of Charleston in South Carolina. After working in an art gallery and meeting an art therapist, Lexi moved to California for graduate school. Lexi completed her Master of Arts in Marriage and Family Therapy, Art Therapy Psychology from Notre Dame de Namur University. Lexi is now a Licensed Marriage and Family Therapy Associate (#203881) and Provisional Art Therapist (#19-479) working under the supervision of Dr. Maria LaVorgna-Smith (#3470). She is experienced in serving individuals, couples, and families of all ages. Lexi previously interned in two K-8 Montessori public schools within the San Mateo Foster City School District in California. Lexi worked for a year with a nonprofit called Brighter Tomorrows, serving individuals, couples, and families who have experienced domestic and sexual violence. Lexi currently works part-time at Hickory Trail Hospital, a behavioral health facility, where she facilitates art therapy groups with the pediatric through geriatric units. Her specialties include individual and family counseling, art therapy, trauma/post-traumatic stress, life transitions, identity issues, domestic and sexual violence, anxiety and stress reduction, grief and loss, and communication skills.