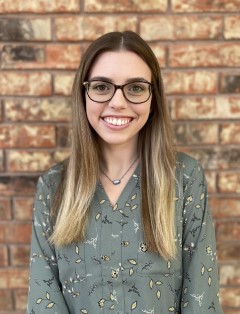 Katie Cole, M.S., LMFT-Associate
For many years, I have had a passion for creating meaningful relationships and have always been an advocate for de-stigmatizing mental health. Being a therapist has allowed me to turn my passion into a career by creating a non-judgmental, safe environment for you to create the change you have been seeking.
I believe that acknowledging your hurt and seeking help from a therapist is one of the most difficult and bravest things one can do. By seeking outside support, you have already completed the first step into such an incredible journey. I hope to support you as you grow towards becoming your true and authentic self.
Katie is a Licensed Marriage and Family Therapist Associate (#203890) in Texas under the supervision of Carol Thompson (#200800). She graduated from Texas Tech University in 2017 with a B.S. in Human Development and Family Studies. She then went on to graduate from Texas Woman's University in 2020 with a M.S. in Marriage and Family Therapy. Katie has experience working with children, teens, adults, couples & families with a variety of backgrounds including PTSD, depression/anxiety, and stressful life transitions – to name a few. Katie provides a collaborative approach that is largely influenced by Cognitive-Behavioral Therapy, Experiential Therapy, and Trauma Informed Care.