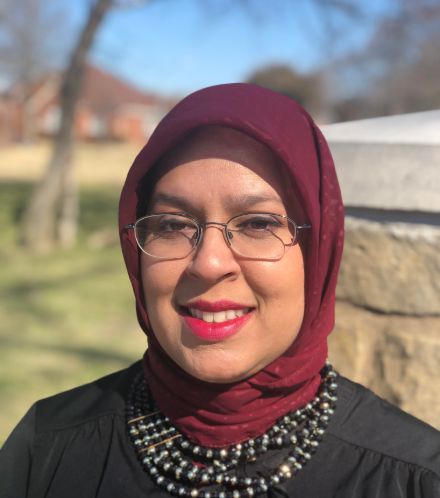 Dr. Nazia Hossain, Ed.D., LMFT-Associate
You don't have to see the whole staircase, just take the first step.
— Dr. Martin Luther King, Jr.
Every now and then you may stumble on one of life's many challenges whether it be interpersonal, familial, marital, or within yourself. It takes a lot of courage to ask for help, and the first and most important step is to just show up.  Life is filled with many uncertainties; you do not have to do it alone. I am here to join you on your journey.
Connecting with a therapist can be a difficult but important step, and I want you to feel safe and comfortable enough to discuss anything. I am dedicated to providing my clients a safe, empathetic, warm, judgement-free zone. Therapy can do amazing things from healing and coping to finding the courage that is already within you. My goal is to get you tangible results in the shortest time possible using practical techniques.
I believe your ability to heal is already in you. I see myself as an additional resource to help with the process. I start each session asking what your desired outcomes are and everything we discuss afterwards will relate those goals you listed during that session. I believe that change is only change if it is noticed, either by you or maybe even those around you. If we program our brains to see change, we are more likely to change. Even if a problem is big and the work is hard, I believe we can get through it. Sometimes it hard to say things out loud. Worthwhile change is not typically easy. Through the therapeutic process you will not only be able to see the change, but feel the difference. And as a therapist, I am blessed with the opportunity to help you reach your full potential.
Dr. Hossain received her Bachelor's degree in Psychology with a minor in Business Administration from the University of Texas at Dallas. Dr. Hossain went on to complete her Master's of Science in Counseling with a focus in Family and Marriage Therapy from Southern Methodist University, as well as her Doctorate in Higher Education Policy & Leadership from Southern Methodist University. Dr. Hossain is a Licensed Family and Marriage Therapy Associate (#203866) working under the supervision of Julia Wesley (#201593).
Dr. Hossain listens to each client's needs and interests to provide therapy catered to them specifically. Dr. Hossain enjoys art and uses embodied art therapy to help clients find the mind-body connections for mental, physical, and emotional healing. She trained in grief counseling at Journey of Hope, where she provided mentoring and ran support groups for youth. Dr. Hossain is also skilled in play therapy and offers Garry Landreth's Child-Parent Relation Therapy to strengthen the quality of parent-child attachment bonds. Dr. Hossain makes a careful analysis of each client's needs and interests to allow clients to repair and sustain their relationships. She has studied multiple counseling approaches and has a passion for systems therapy. Through a Bowenian lens, she helps clients learn to become less emotionally reactive. From Gottman's method, she helps her clients manage conflicts instead of struggling to live in a conflict-free relationship. Through Solution-Focused Therapy, she helps couples develop healthier roles, interactions, and dynamics. She also provides Discernment Counseling for couples in which one or both partners is "leaning out". Dr. Hossain can help tackle relationship hurdles, strengthen intimacy, and help you live the life you dreamed of.
Dr. Hossain is multilingual and enjoys working with clients from diverse ethnic, cultural, and religious backgrounds and across multicultural and minority issues. Dr. Hossain speaks Bengali fluently and understands and can communicate in Hindi and Urdu proficiently.